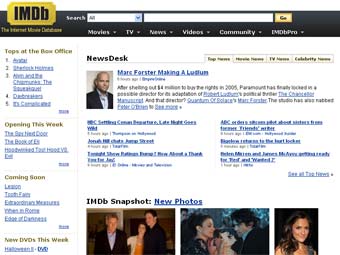 Since January, 13th the Chinese authorities have blocked access from country territory to site Internet Movie Database (IMDb.com), belonging to company Amazon and being the world's largest database of the film industry. On it informs British edition The Register. The Chinese administration motivated with nothing the actions.
International film portal
The resource content is accessible in 5 languages — besides the English version is available also German, French, Spanish, Italian and Portuguese copies of a site. Besides news of cinema base IMDb contains data almost about all films which ever were acting in film in the world, some of which are officially forbidden to distribution to China. Also the site allows the users to accept active participation in filling and cataloguing of a database of films, that too could serve as an occasion to access closing to a resource in territory of the Peoples Republic of China.
The Chinese authorities in large quantities block access to the Internet
Lately in China access to many large foreign resources has been closed, including YouTube, Facebook and Twitter. Also the authorities have toughened registration of domain names by citizens of the country and have blocked access to certain sites.
Related Posts: China